After nearly two decades of satisfying our clients across the Auckland and Waikato regions, we are now expanding our services to the wider Bay of Plenty area. If you are looking for a team of experts in property management in Tauranga, Harper Properties is what you want to find.
For a limited time, we will be offering our new customers in Bay of Plenty free services for the first three months. And for this limited time, after the first season of working with us, we will offer a 6% service fee – a significant drop from our usual fee of 8.5%. What's more, we will maintain this discounted rate for life for those who sign up before the time runs out.
With the help of our experienced team, your property will be in safe hands. Get in touch with us today!
What real property management means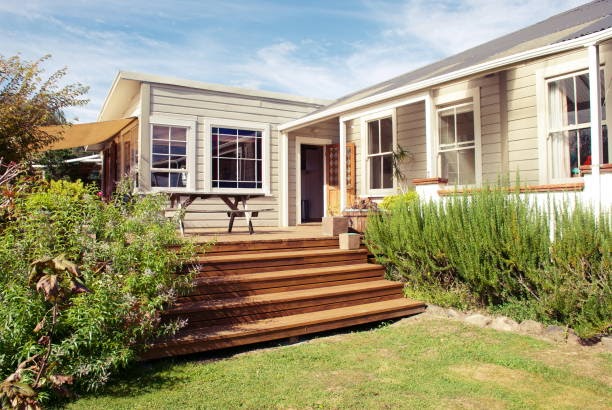 We stand out from other property management services in the Bay of Plenty because we focus on keeping our caseloads small. That's hard to do in an ever-expanding property market. The reason why we do this is that we can spend more time attending to your needs.
In fact, because we keep our caseloads below half the size of the industry average, we can spend twice as much time working on your behalf – without ever compromising on the quality of our services.
Bringing some of our leading property managers to Tauranga means that we can deliver professionalism, reliability, and passion to new projects. You can rest assured that the property managers we now have based in the Bay of Plenty region are familiar with the area, know the market, and are ready to show what Harper Properties can do for property investors. We are not a company that simply applies a one-size-fits-all approach.
What we can do for you

Enlisting our services at Harper Properties will mean that you can offset the burden of running your own investment property. Passive income is passive for a reason! Working on your behalf, we oversee all the daily workings of property management in Tauranga, freeing up your valuable time while delivering the results you want to see.
Managing a property takes a lot of work when you are trying to squeeze it in with the rest of your life. Even understanding how tenancy laws work is a hefty task. That's why we recommend working with us. You can spend your time on other things that matter to you, leaving us to cover all your bases.
Our team will protect your investment, whatever property you own. We do this by:
Managing your rental calendar
Marketing your property to minimise vacancy
Ensuring everything gets done on time, from tenant turnover to rental payments
Screening and running background checks on potential tenants according to your wishes
Cleaning your property between tenants
Collecting and depositing rent
Liaising with tenants, listening to and resolving issues such as maintenance requests
Carrying out routine inspections
Getting fast service from plumbers, electricians, and more
Dealing with professionalism with tenants who are behind on rent
Keeping detailed records of anything that happens on your property
Finding the best tenants

A big part of property management involves finding, managing, and working with tenants. We find that using transparent and consistent communication is the best way to foster a positive relationship with tenants. Keeping your interests in mind every step of the way, we monitor your rental account daily and conduct full background checks and screening on any potential tenants.
Keeping up these relationships without a third party can be stressful and time-consuming, but we are here to make it easy.
What we do is ensure that any maintenance requests get followed up promptly and responsively, earning better reviews for both parties. Thanks to our extensive local knowledge, we can get fast service from the best tradespeople in the area when needed.
We take care of your property by conducting four routine inspections per year. Each time, as well as during the turnover of tenants, we ensure our records of the state of your property are accurate, detailed, and up-to-date.
You also get the advantage of a liability buffer when working with our experts in property management in Tauranga as we have the knowledge and background to follow all tenancy regulations to the letter. Doing so will benefit you and your tenants.
Why you should choose us
Having delivered exceptional results to property investors for nearly two decades, we have satisfied hundreds of clients. If you dabble in real estate investing, Harper Properties will go above and beyond what you pay for.
Our new office in Tauranga reflects our response to the rising demand for high-quality property management services. Are you ready to enhance your experience as an investor? Contact us today!