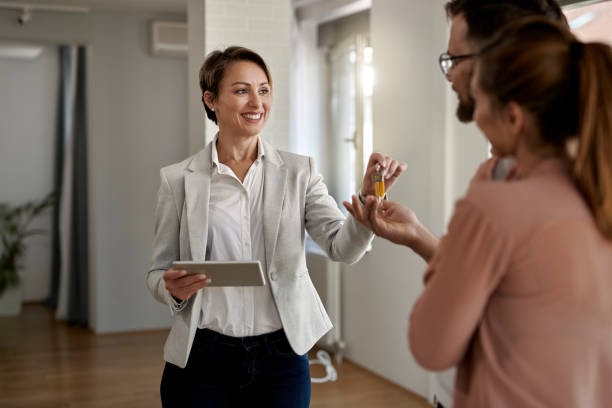 Property management isn't as easy as just setting a rental price and talking to prospective tenants – there are many more complicated details that you must manage, oversee and make sure you get right. But, without the right knowledge and experience, you could run into problems that lead to unhappy tenants and lost profits.
However, fortunately, there are people who can help you oversee your places like a pro – companies who specialise in managing properties, like our outstanding team at Harper Properties.
So, just how exactly can we help you achieve success, and what should you expect from our services?
What Can Property Management Companies Do For Me?

If you genuinely want to be successful while managing properties, then hiring an experienced property management company is the best way to go. Skilled managers can help you in heaps of different ways, and as a result, they can help you financially and can even improve your quality of life by lowering your levels of stress.
An excellent property manager can help you in many different ways, including the following benefits:
You Will Work With Someone Who Has Experience And Insight. No matter how much research you have done, there is nothing that can replace hands-on personal experience. Even if you have many years managing property, it is always helpful to have someone else to bounce ideas off of or get extra information from.
With the help of a property manager who has helped other clients before, you will be able to tackle any new problem with confidence, knowing that you have someone at your side who has your best interests in mind.
You Will Be Able To Choose To Be As Involved Or Uninvolved As You Like. No matter what kind of person you are, our team at Harper Properties wants to always encourage you to work comfortably. So whether you want to leave all of the details to us or want to have a say in every single step along the way, we want you to be as involved or uninvolved as you want to be.
If You Need To Find New Tenants, Your Property Manager Will Help You Advertise And Vet New Tenants. Of course, when you manage your properties, one of the biggest priorities is to find good tenants who are reliable and respectful of your properties. If your places stay vacant for too long, you lose money and miss out on valuable profits.
But, finding new tenants who are trustworthy can be difficult. Luckily, with the help of a skilled property management company, you can get heaps of support when looking for new tenants.
Our reliable team at Harper Properties can help you advertise your properties, attract new tenants and then vet those prospective tenants.
When getting new tenants, it's very important to examine their details and know how to spot red flags and warning signs. A bad tenant can give you problems for years, but a fantastic property manager will be able to avoid these potential bad tenants and only find good people.
You Will Be Able To Maximise Profits By Setting A Good Rent Rate. As rates fluctuate, it can be challenging to figure out how to set your rent's price so that you are not putting it too high, but you are also not making it too cheap either. But, with the help of a knowledgeable property management expert, you can set your rent so that it is both fair and profitable.
With Someone Helping You, You Can Save Money And Time. One of the best benefits of working with a property manager is making more money and saving more time. In addition, if you have other essential things in your life, such as hobbies or other activities that you care about, you will have more time to focus on those things while knowing that your valuable properties are well taken care of.
Having another set of hands and an extra voice in your work can take a massive weight off of your shoulders, which will allow you to be happier and more stress-free.
Where Can I Find A Reliable And Trustworthy Management Company In New Zealand?
Are you looking for some help managing your property in Auckland? If so, our lovely team of property management experts at Harper Properties would love to help you out! We have heaps of experience managing various properties, and we'd be thrilled to speak to you about how we can assist you as well.
If you have any questions about our services or anything else we can do for you, please feel free to speak to our talented team through our website's contact page or by giving us a call at 09 361 2810. We are passionate about providing our excellent services with hospitality and excellence, and we look forward to discussing your properties with you and helping you out!
So, don't work alone – manage your properties like an expert with assistance from our skilled team at Harper Properties!