What to Ask When Looking for a Good Property Manager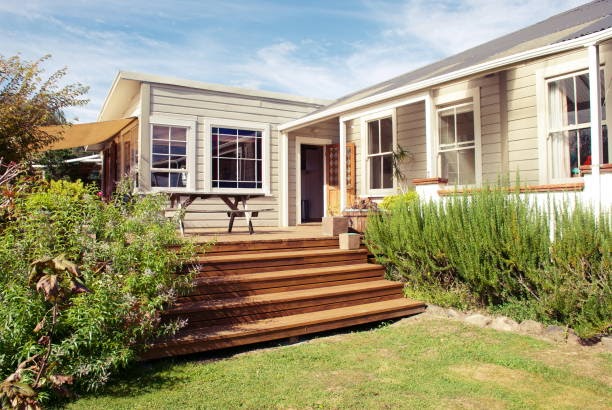 If you own land and rent out spaces to tenants, you know how much work there is to be done. Property management includes collecting rent, staying on top of general maintenance, advertising your property or properties and more. All of that work can take a lot of time and effort, eating up your free time and giving you more stress.
However, if you hire a trustworthy property manager to help you out, many of your duties will be lifted, and you will be freed up to focus on other things that are important to you.
So, what exactly do property managers do, and how would you go about finding a reliable one to assist you with your property?
What Do Property Managers Do?
As their title implies, property managers help you with everything there is to do with property management. This includes day to day maintenance and repairs, dealing with the tenants who live on your property, and determining rent prices, among other duties.
Not only do property managers lighten your workload, but they can also offer a professional's insight into various property and real estate management details. For example, if you have a vacant property that you aren't making any money on, a good property manager can help you set a reasonable price on rent and create advertisements that will catch people's eyes and bring in more interest.
Through their help with keeping tenants happy, collecting rent and creating advertisements for vacant spaces, property managers can help you make even more money than before.
By saving you time, making you more money and helping you be less stressed, a good property manager can only improve your life.
What Should I Ask About When Looking For A Reliable Property Manager?
Having a skilful manager to help you with property management is a good idea. But, how do you find the right manager for you? Everyone is different, and some may not be up to your standards.
When you are looking for a dependable manager, you should ask them the following questions before hiring them:
"What Services Do You Offer?" Even if you would like them to perform specific services, not every individual or company offers the same services. So before you settle on a particular manager, you need to ask them what specific duties they will take on.
Otherwise, you could be disappointed when they start working for you and you realise that they are not doing what you thought they would be doing.
"How Many Other Properties Do You Manage?" While it is very probable that you will not be your manager's only client, it is still vital that they are transparent and you are aware of how many other properties they manage. This knowledge can help you understand how much time they will be able to put into your property.
For example, if your manager only works for a few other clients along with you, chances are they will be able to give your areas the attention and care that they deserve. But, if they claim to manage hundreds of other properties all on their own, they probably won't be able to care for your needs adequately.
"What Are Your Fees?" When you hire anyone to do anything, they should always be clear about how much you need to pay. Otherwise, you could end up owing more money than you thought you would.
Before hiring someone to take care of property management duties, always ask them how much they will cost you.
"How Do You Screen For New Tenants?" Part of a property manager's duty is finding new tenants for your property. So, a good manager should have a fantastic way of finding the best people for you. After all, if a bad tenant moves in, they could cause issues for years to come.
It would be best to ask your prospective manager how they go through tenant applications and determine who will be great and who will be wrong. Tenant screening generally involves processes like checking the potential tenant's credit score or criminal history to gauge whether or not they will be a suitable tenant for you.
Where Can I Find Qualified And Trustworthy Property Managers?
Are you currently searching for incredibly skilled property managers to help you with all of your management needs? If so, our excellent team at Harper Properties is here to help! We are one of Auckland's top independent property management companies, and we are proud to offer New Zealanders our services.
If you would like to talk to us about what you are looking for in a property manager, please visit our contact page or give us a call at 09 361 2810. We love helping our clients thrive, and we are excited to see how we can help you.
Save money and skillfully manage your property with our talented team at Harper Properties!